Ancient Arts Bonsai carries pre bonsai, pots, and supplies.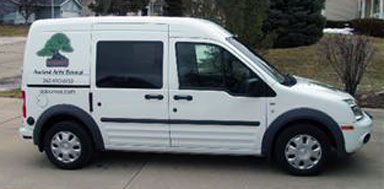 Ron can be found during several club meetings with trees and supplies. (262) 490-8733 aabonsai@charter.net
BC Bonsai is the largest dealer of bonsai and supplies in the Chicago area. BC Bonsai has thousands of bonsai and pre bonsai trees, hundreds of bonsai pots, a large inventory of bonsai tools and wire (copper and Aluminum). (630)690-0404
Nino's Landscape Company a long time supporter of the club offers bonsai tools, pots, fertilizers and nursery supplies during several of the club meetings. (414) 761-9298
Wisco Bonsai carries soil substrate, muck, cutty putty, pots from John Menzel and apparel.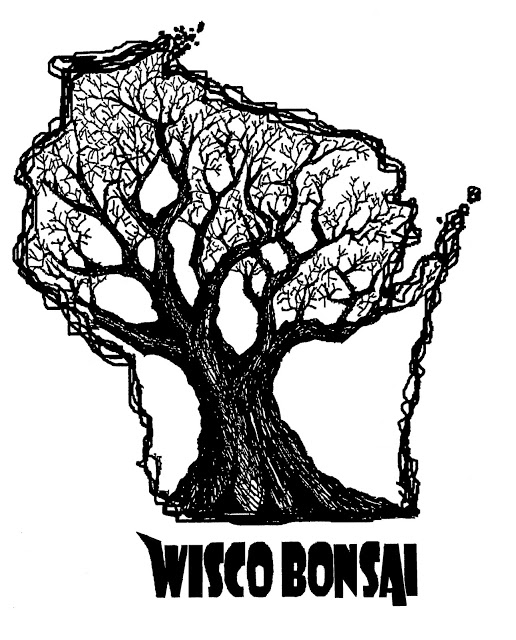 Kevin has a large social media presence and is launching in October.
Milwaukee Bonsai Society understands that a lasting relationship grows success in an organization. Because of this philosophy, MBS wishes to acknowledge our supporting vendors
Please visit our supporting vendors
The 48th Annual Bonsai Exhibit
Presented by members of the Milwaukee Bonsai Society
October 5-7, 2018
An exhibit of the best trees of our members... along with trees in training
MBS is extremely fortunate to welcome Walter Pall to judge our exhibit and lead workshops. Walter Pall is one of the most popular Bonsai artists who has performed on most international stages. He has visited the vast majority of European countries and also South Africa, Australia, Canada and the United States; he even appeared in Israel and in Argentina and Brazil.
Admission to exhibit, vendor area and demonstration is free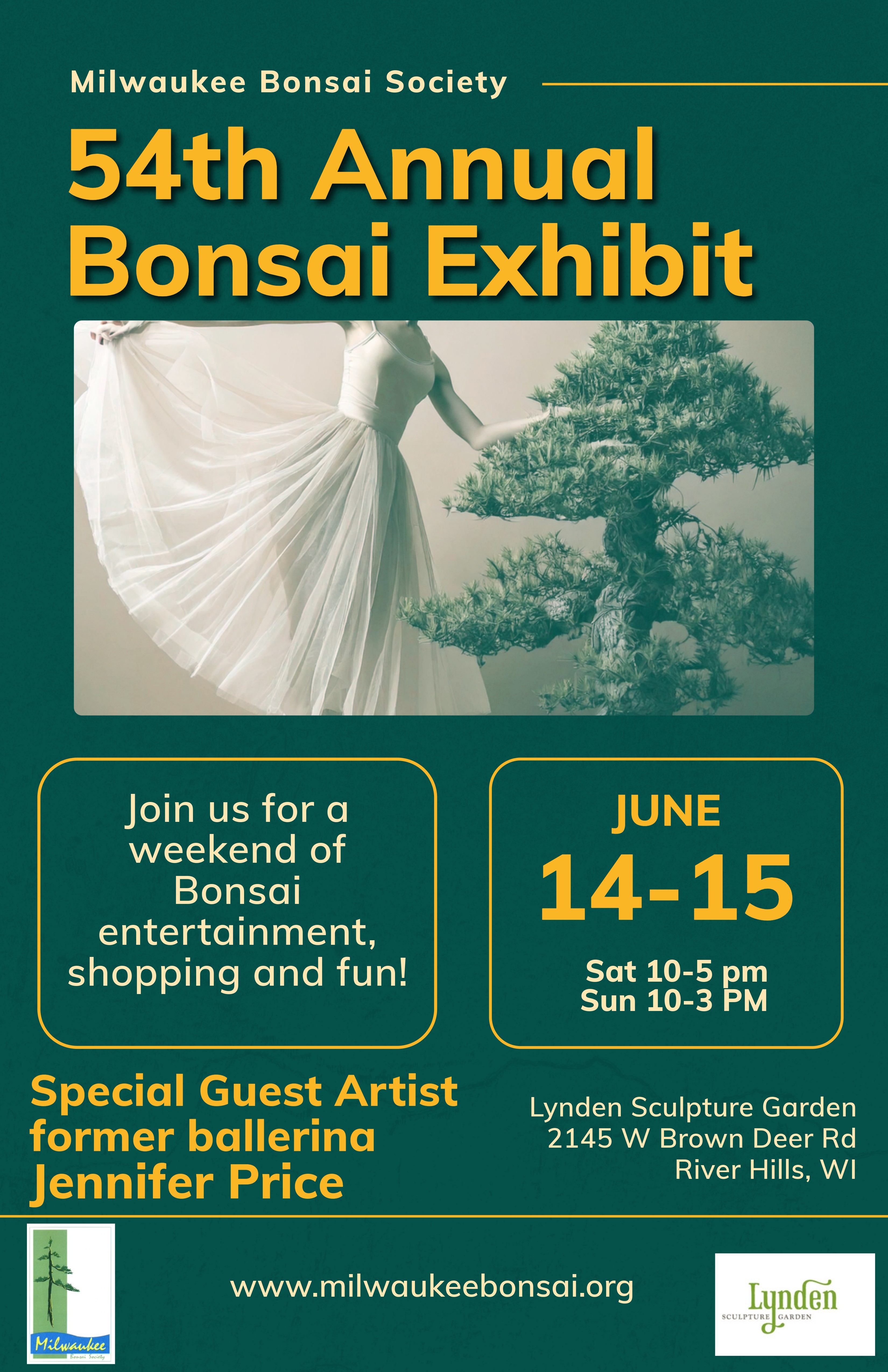 His lectures are a treat. Walter's philosophy about demos is first and foremost to provide a basis of high quality Bonsai work, add a substantial amount of explanation for the audience to clearly understand his development process, and also tell amusing anecdotes along the way. Walter often is called a walking encyclopedia on Bonsai and he shares his knowledge freely. Walter also loves to lead workshops where he sets the main focus on teaching the artistic side of Bonsai. In the past years Walter has also established himself as the key moderator for international Bonsai conventions. A specialty of Walter are his tree critiques which he calls 'tree inspiration'. He analyses anything from stick in a yogurt cup to world class Bonsai. Walter gives clear indications of pros and cons and describes ways to continue working with the trees.
Walter was one of the first Europeans to work with indigenous species, which he collects in his beloved Alpine mountains. He now owns a collection of about 1000 quality trees in varying stages of development and keeps a store reserve of about 1000 handmade pots to compliment the Bonsai. Besides his famous conifers he is also well known for his beautiful deciduous trees. Walter's Bonsai usually are strong, powerful trees which he frequently forms in natural shapes. The longer he has been involved with tree development, the more he has moved away from traditional Bonsai styling to his own concepts of design. Only those who have actually visited his garden know that he also has an impressive collection of shohin bonsai.
Help publicize the Annual Exhibit
Download, and print the Poster
Friday, October 5, 6 pm -9 pm
Saturday, October 6, 10 am -5 pm
Saturday Demonstration, 1 pm -5 pm
Sunday, October 7, 10 am - 3 pm
Boerner Botanical Gardens in Whitnall Park
9400 Boerner Drive, Hales Corners, WI 53130
(414) 525-5600
Multi-Media Room on the Lower Level
Two days of workshops at all levels will be available for MBS members. Registrations will begin being accepted at the August meeting 6:00 PM. Watch this site and the newsletter for updates.
Sponsorship and Volunteer Opportunities
Join forces with Milwaukee Bonsai Society. Together we will enrich the cultural life of our community. Discover how we can work together!