Welcome to Your Best Bonsai Club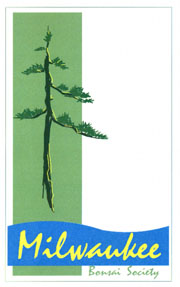 The Milwaukee Bonsai Society, Inc. is a non-profit organization dedicated to helping individuals in their efforts to increase their knowledge and skills in the art of bonsai. MBS also seeks to foster an increased awareness of the art of bonsai and of the Society's activities among the general public of Southeastern Wisconsin
MBS holds monthly meetings for its members and the interested general public from February through December. These meetings are designed to provide helpful information and hands-on experience with bonsai in an informal social setting. Our December meeting, for members and their guests, is an annual Holiday Party. It is at this party that annual awards are presented, new officers are introduced and gifts are exchanged.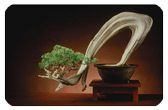 For the latest news about events see What's New
Consider joining your best choice for bonsai fun, education, and community service, Join MBS, and let the fun begin.
Meetings and Demonstrations
In order to expose members to a variety of styling approaches and perspectives, MBS strives to bring in major bonsai talent from within our club and outside the Milwaukee area to conduct panel discussions and demonstrations.

Demonstration from club artist or visiting masters are among the highlights of the Society's calendar.
MBS sponsors two major shows each year along with several smaller shows. Designers work on display for the aesthetic enjoyment of other members as well as the community.

These shows are educational because they provide new design ideas for your own trees.
During the Wisconsin State Fair in August, the Flower Building is home our largest judged show. There are usually over 75 trees on display and is one of the most popular of the horticulture events and highly regarded by the Fair management. MBS also sponsors booths at garden shows, the Folk Fair and a Silhouette show. Ribbons and plaques aside, one of the greatest rewards of the shows is the public response.
Classes and Workshops at all levels are available for MBS members. Novice classes and workshops are tailored to the general public and often function as fund raisers for the club.
Intermediate classes and workshops are designed to share skills and knowledge of our own MBS members. Advanced classes's and workshops are the highlight of our instructional program.

These artist, who have national and international reputations for excellence, teach their own creative styling and horticultural techniques. Most of the better trees in the club are developed in there classes and workshops.
It is strongly suggested that members first participate in novice classes workshops.
For the schedule see What's New