we are still looking for volunteers that want to help contribute to the clubs continued success.
The Latest
June 3 - Summer Juniper Work
Main: Summer Juniper Work
Focus: Pruning, Partial Defoliation of Tropical Trees Air Layering
Bring your Flowering Tree for a small exhibit!
Everyone is welcome!
June 4 - Make a pot Workshop
Make a pot with Bryan L. Make any shaped pot. Rolled out clay for the base, walls of the pot and feet will be supplied. Your pot can be glazed in earthy tones or in flat green shade. Make a Pot Sign-up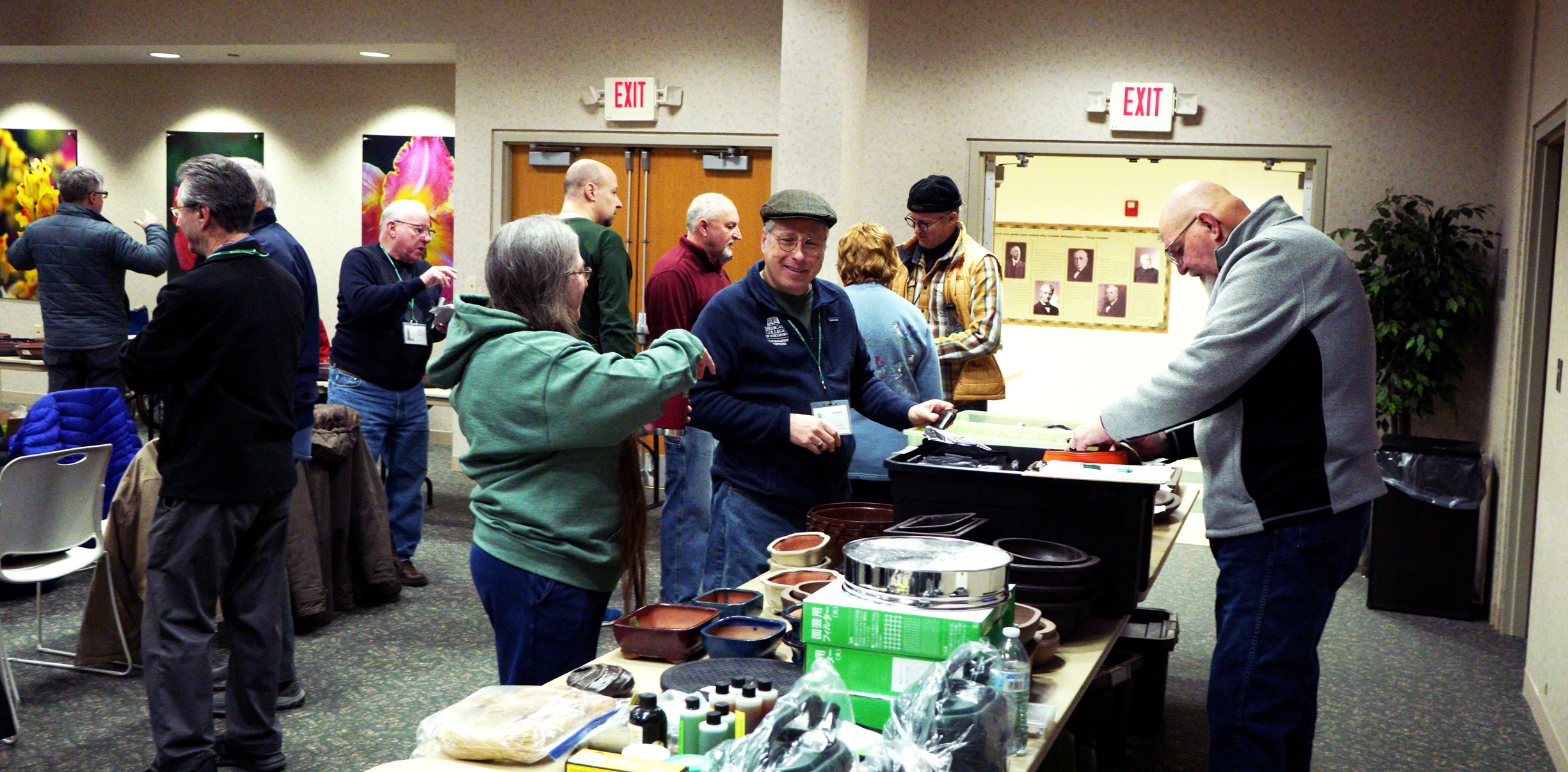 August 25-27, 2023
MBS is honored to have Bjorn Bjorholm as our guest artist in August at the Lynden Sculpture Garden. Bjorn L Bjorholm, an American bonsai artist and professional and instructor, spent six years as an apprentice under Master Keiichi Fujikawa at Kouka-en bonsai nursery in Osaka, Japan. More information on Critique and Workshop sign-ups can be found at Annual Exhibit
September 16, 023
Beginner Workshop
Get your feet wet (and hands dirty) by attending our Next Beginner Workshop. Members of the Milwaukee Bonsai Society will be on hand to help with the creation of your first Bonsai 'masterpiece'!
Register for the Beginner Workshop: Eventbrite
2023 Schedule
Want to plan your 2023. Check out the Schedule and print out the printable version.
In the NEWS
Lynden gardens' bonsai exhibit will include 'living sculptures' shaped for decades
Click on an image to see it full size. For more pictures see Facebook
State Fair Show - Need volunteers MBS members wishing to help sign-up online Volunteer
LSG Volunteer MBS members wishing to volunteer at the bonsai exhibit at Lynden Sculpture Garden (LSG) for the 2023 season are asked to meet for an orientation/ cleanup meeting at noon, Saturday, April 29 or Sunday, April 30 on the bonsai patio at the LSG exhibit Michelle Z
Milwaukee Bonsai is supported by volunteers who donate their time to advance our art form. If you are eager to share your time and talent with us, please let us know.
President's Message Time to hand up my hokey pokey dance shoes and enjoy my trees, Summer work on Juniper, Flowering Bonsai Trees, Have you ever been to a Milwaukee Milkmen game? Let's make Another Bonsai Pot, Air Layer Workshop, An Event Within An Event, Wisconsin State Fair, Picture from the May Dig and Troppical Repotting, Grant Park Exhibit, May new Videos,